Bring the drama and fascination to Biathlon fans of all ages around the globe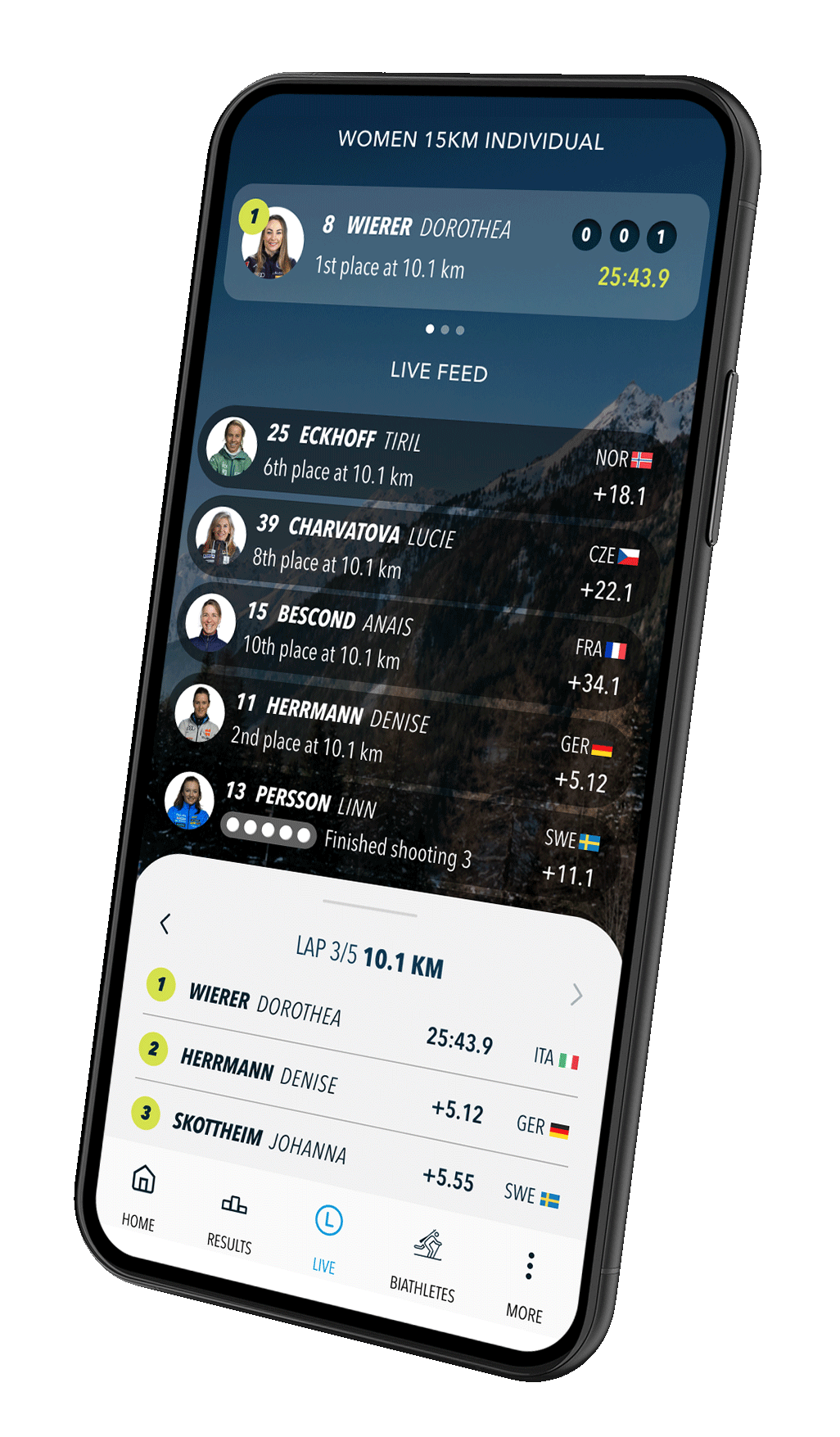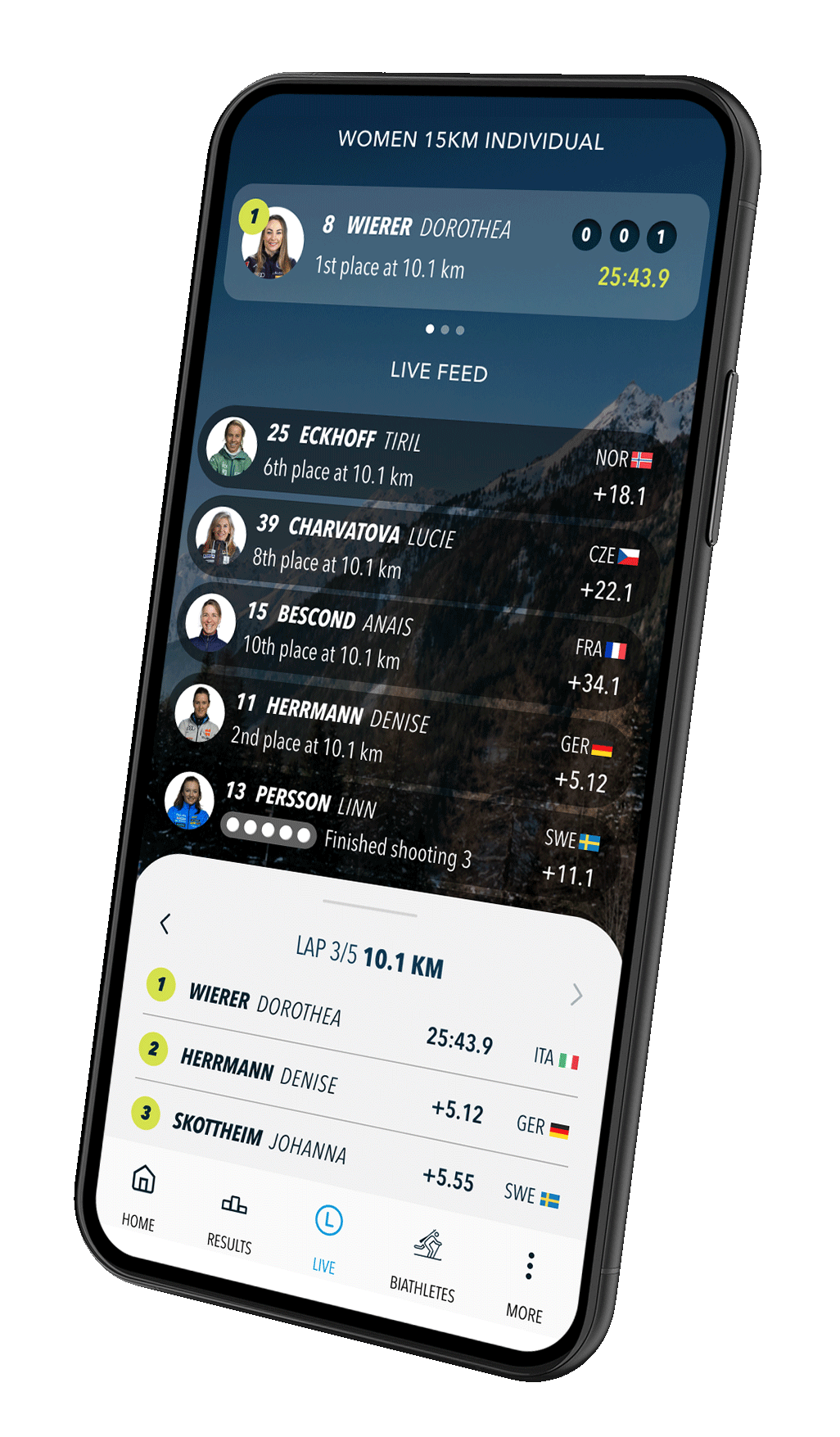 1
Personalised user experience with real-time data during competitions.
The new IBU mobile application will provide real-time updates on all competitions with the possibility to follow your favourite biathletes progress and performance in real-time.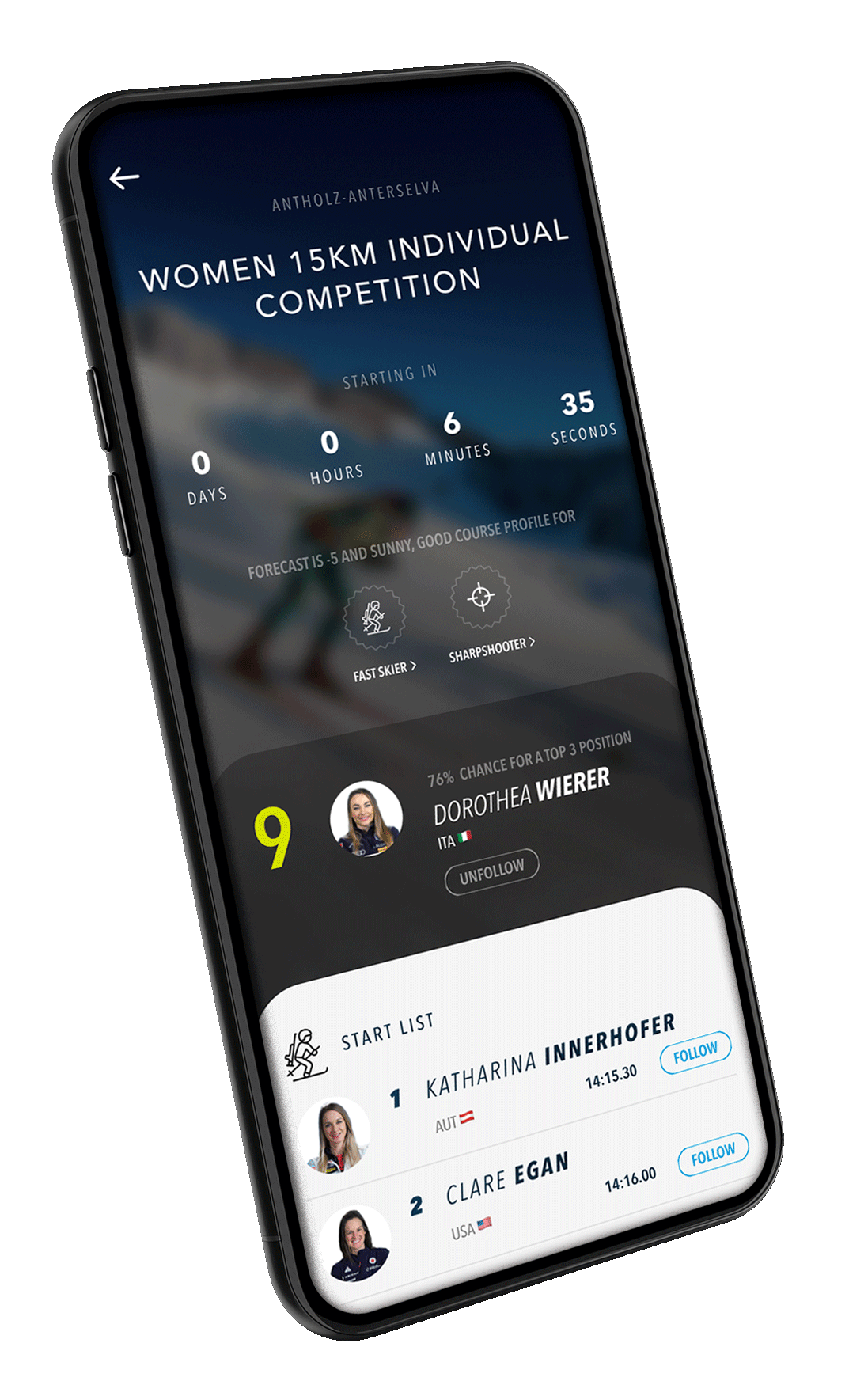 2
Event schedule, results and standings always at your fingertips.
The website and mobile app will provide you with up-to-date information throughout the season – you will always have everything you need at your fingertips. You can also opt in to receive notifications on relevant updates that are relevant to you.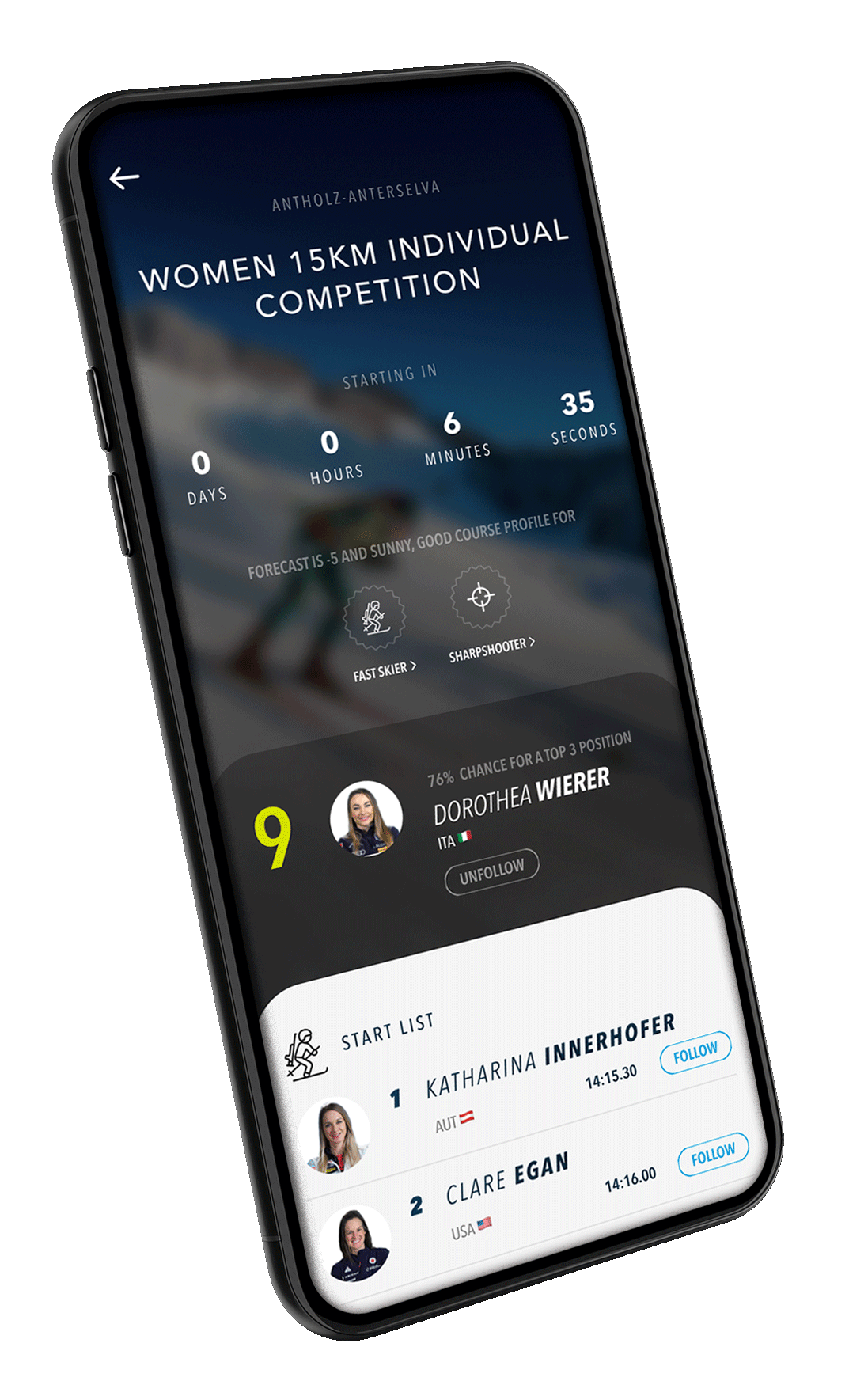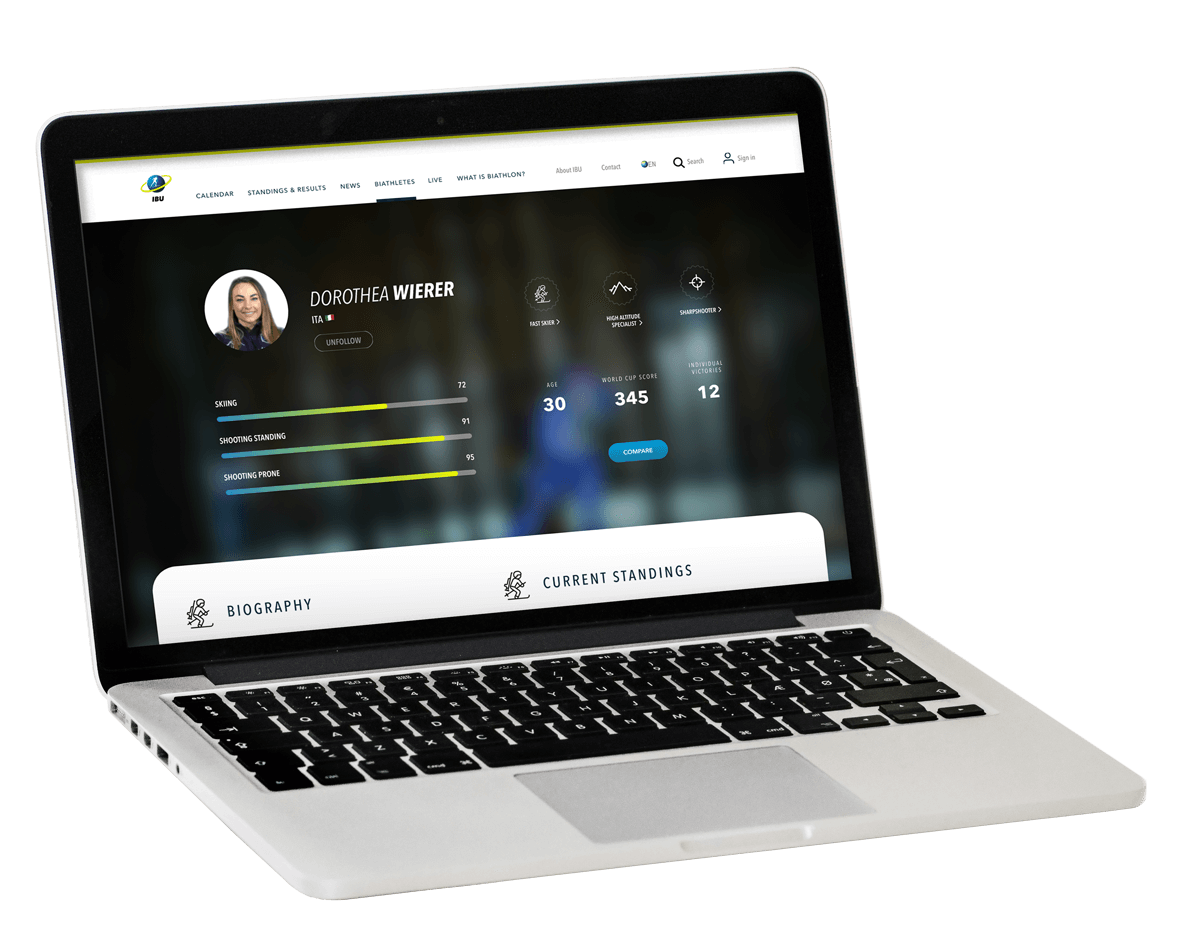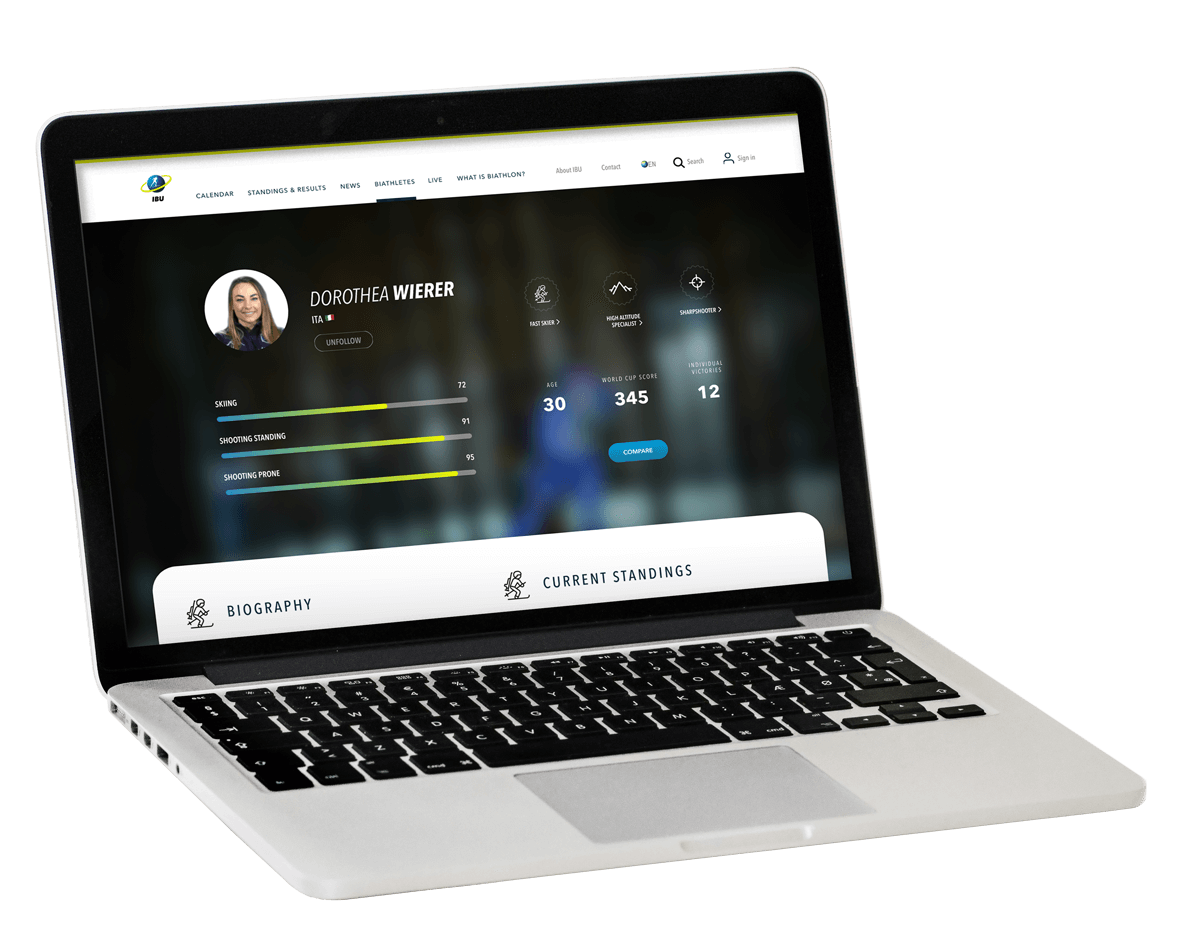 3
Improved statistics and easy into discover insights to the sport.
The website and app will provide an easy-to-use interface to delve into the world of Biathlon and your favourite teams and biathletes. There are some cool new insights coming your way - stay tuned!